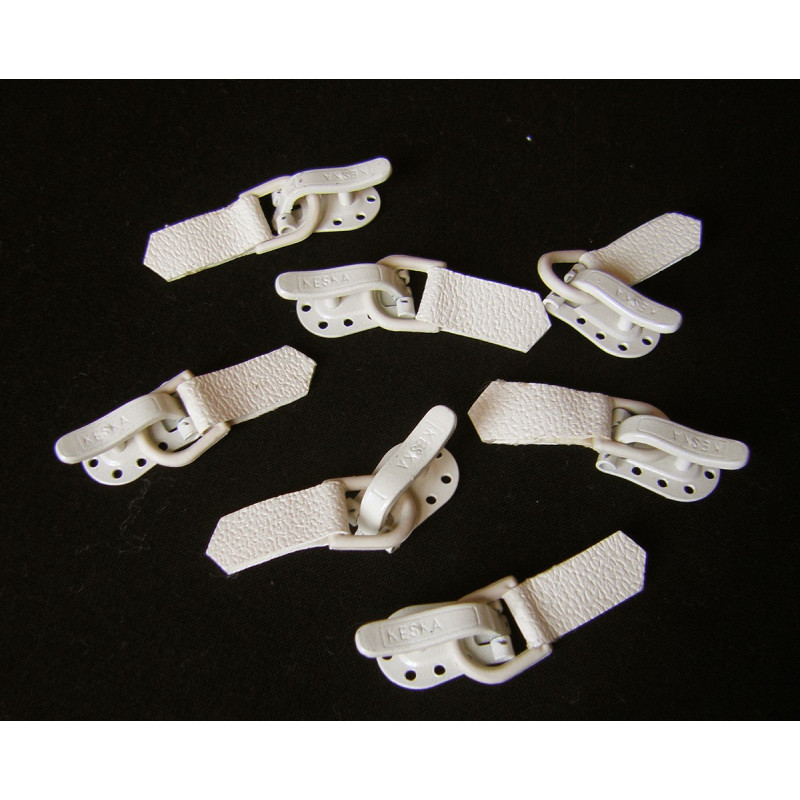  
Professional fur hook - cream
Security policy
(edit with the Customer Reassurance module)
Delivery policy
(edit with the Customer Reassurance module)
Return policy
(edit with the Customer Reassurance module)
Keska - Professional closure for furs. It consists of two parts: metal clasp which is sewn inside of the fabric and a plastic loop with a leather ribbon for sewing in on the edge of fabric. The very convenient solution, ordinary hooks, and eyes open, using that kind of fastening You are safe it won't open. Width of hook - 13mm , length 22mm.
After mounting, on top of the fur is visible just a
nice metal clip
Perfect as closure for furs, coats and many other
projects.
Data sheet
color

cream

appliance

fur , coat

size

13mm/23mm