Buttons
Buttons are a very important element of the wardrobe, so thanks to the buttons We can completely change the character of
clothes. But the buttons are not only simple clasp, is also an element used in various kinds of works crafting, scrapbooking and
even buttonart where from the buttons are done incredible works of art. In our offer we have many different kinds of buttons,
fancy buttons , mother of pearl buttons , wooden buttons , metal buttons .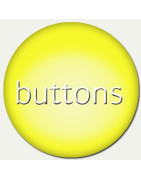 Showing 1-12 of 12 item(s)